About Crockett Law Group
For more than 25 years, Jeff Crockett practiced law with two of the West's premier law firms. On June 1, 2015, he opened Crockett Law Group PLLC where he will continue to provide legal representation in the areas of public utilities, renewable energy, water rights, development services, government relations and public policy, economic development incentives, and liquor licensing.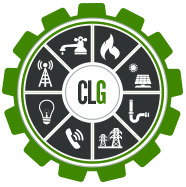 Crockett Law

Group
Jeff's practice is concentrated in the areas of public utilities regulation, water rights and planning, development and construction of utility infrastructure for master planned developments, with special emphasis on telecommunications law and renewable energy.
Jeffrey W. Crockett
Contact Crockett Law Group Today.