Disclaimer
The material contained on this website and any attached or referenced pages has been written or compiled by Crockett Law Group, PLLC for informational purposes only. It is not intended to be and is not considered to be legal advice. Transmission is not intended to create and receipt does not establish an attorney-client relationship. Legal advice of any nature should be sought from legal counsel.
Contact Information
If you have questions, please feel free to
contact us
.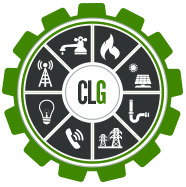 Crockett Law

Group
Jeff's practice is concentrated in the areas of public utilities regulation, water rights and planning, development and construction of utility infrastructure for master planned developments, with special emphasis on telecommunications law and renewable energy.
Jeffrey W. Crockett
Contact Crockett Law Group Today.