Areas of Practice
Liquor Licensing
In Arizona, the issuance of liquor licenses and the enforcement of the state's liquor laws are managed by the Arizona Department of Liquor Licenses and Control. Mr. Crockett is available to assist clients with a variety of issues pertaining to liquor licenses, including:
New Liquor Licenses
Purchase and Sale of Liquor Licenses
Liquor Board Hearings
License Renewals
Licenses for Special Events and Sampling Events
Required Training for License Holders and their Employees
Restaurant and Bar Compliance Audits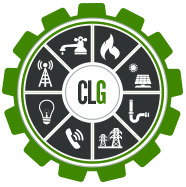 Crockett Law

Group
Jeff's practice is concentrated in the areas of public utilities regulation, water rights and planning, development and construction of utility infrastructure for master planned developments, with special emphasis on telecommunications law and renewable energy.
Jeffrey W. Crockett
Contact Crockett Law Group Today.