Areas of Practice
Economic Development Incentives
Jeff Crockett has been involved with economic development for many years. He serves as a member of the Board of Directors of the Greater Phoenix Economic Council, one of the region's premier economic development organizations. He is a past two-term chair and current ex officio member of the City of Mesa's Economic Development Advisory Board (EDAB), an organization which provides guidance and assistance to Mesa's Mayor and City Council on business attraction, retention and expansion, workforce development and economic development and urban revitalization. EDAB supports Mesa's innovative HEAT initiative which emphasizes economic development in the areas of Healthcare, Education, Aerospace, Technology and Tourism.
Mr. Crockett can advise clients regarding the various economic incentives offered in Arizona, including:
Angel Investment Tax Credit (A.R.S. §41-1518)
Arizona Competitiveness Package (A.R.S. §42-15001)
Arizona Innovation Accelerator Fund (AIAF)
Arizona Job Training Grant (A.R.S. §41-1541 et seq.)
Commercial/Industrial Solar Energy Tax Credit Program (A.R.S.§§41-1510.01, 43-1085 and 43-1164)
Computer Data Center Program (A.R.S. §41-1519;
Foreign Trade Zone (FTZ)
Government Property Lease Excise Tax (GPLET)
Healthy Forest Enterprise Incentive (A.R.S. §41-1504(C)(1))
Military Reuse Zone (MRZ)
Qualified Energy Conservation Bonds (QECB)
Qualified Facility (QF) Tax Credit (A.R.S. §41-1512)
Quality Jobs Tax Credit (A.R.S. §41-1525)
Renewable Energy Tax Credit (A.R.S. §41-1511)
Research & Development Incentive (A.R.S. §§ 43-1168 and 43-1074.01)
Sales Tax Exemptions for Manufacturing (A.R.S. §§42-5063(C)(6) and 42-5159)
Small Business Innovation Research (SBIR) Grant
Small Business Technology Transfer (STTR) Grant
Transaction Privilege Tax (TPT) Exemption (A.R.S. §§42-5061, 42-5159 or 42-6004)
Work Opportunity Tax Credit (WOTC)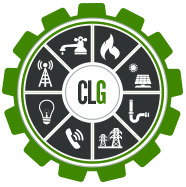 Crockett Law

Group
Jeff's practice is concentrated in the areas of public utilities regulation, water rights and planning, development and construction of utility infrastructure for master planned developments, with special emphasis on telecommunications law and renewable energy.
Jeffrey W. Crockett
Contact Crockett Law Group Today.