Areas of Practice
Development Services, Zoning and Land Use
Jeff Crockett represents developers, home builders, contractors, and private landowners in the planning, coordination and construction of water, sewer, gas, electric, cable and telephone infrastructure to serve master-planned residential and commercial developments. He advises clients on a variety of matters including:
Certificates of Convenience and Necessity
Master Utility Infrastructure Agreements
Main Extension Agreements
Preferred Provider Agreements
Photovoltaic Rooftop Installations
Electric Transmission Line Siting
Public Private Partnerships
Mr. Crockett also advises developers and other clients regarding the many water-related issues that arise in connection with the development of real property inside and outside of Arizona's active management areas, including:
Acquisition and Development of Water Supplies
Evaluation of Water Rights and Water Supplies in Business Transactions
Transfer of Water Rights
Compliance with ADWR's Assured and Adequate Water Supply Program

Designations of Assured Water Supply
Certificates of Assured Water Supply

Central Arizona Groundwater Replenishment District (CAGRD)

Enrollment in the CAGRD
CAGRD Taxation

Conservation and Best Management Practices
Type 2 Water Rights, Sales and Leases
Construction and Permitting of Wells and Replacement Wells
Well Transfers
Effluent Recharge and Recovery
Public Private Partnerships
Mr. Crockett is also available to assist developers and private landowners successfully navigate the zoning and entitlement process. He can advise clients regarding:
Development Agreements
Plat Approvals
Dedications
General Plan Amendments
Public Land Use Permits
Variances
Special Use Permits
Project Due Diligence
Special Districts
Rights-of-Way and Easements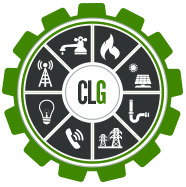 Crockett Law

Group
Jeff's practice is concentrated in the areas of public utilities regulation, water rights and planning, development and construction of utility infrastructure for master planned developments, with special emphasis on telecommunications law and renewable energy.
Jeffrey W. Crockett
Contact Crockett Law Group Today.