Areas of Practice
Renewable Energy
Increased power production costs related to tougher regulatory mandates imposed by the Environmental Protection Agency, public demand for greater energy independence, and a growing concern over the impact of fossil fuels on the environment have sharply increased the focus on renewable and alternative energy sources in recent years. In 2006, the Arizona Corporation Commission (ACC) approved the Renewable Energy Standard and Tariff (REST) rules which are codified at A.A.C. R14-2-1801 et seq. The REST rules require that each regulated electric utility generate 15% of its energy from renewable resources by the year 2025. Of a utility's renewable portfolio, 30% must come from distributed generation (i.e., power generation at the point of consumption). The REST rules encourage utilities to use solar, wind, biomass, biogas, geothermal and similar technologies to generate clean energy. Each year, Arizona's electric utilities are required to file annual implementation plans and budgets describing how they will comply with the REST rules.
Jeff Crockett has experience representing electric utilities and independent power producers in developing renewable energy portfolios which comply with Arizona's REST rules. He advises clients on a broad range of matters including:
Negotiation of Power Purchase Agreements and Offtake Agreements
Compliance with the Renewable Energy Standard and Tariff
Resource Planning and Procurement
Net Metering
Energy Efficiency
Rate Cases
Financing Approvals
Power Plant Siting
Transmission Line Siting
Production Tax Credit and Other Economic Incentives
Project Due Diligence
Water Supply
Water Rights
Asset Sales and Transfers
Rights-of-Way and Easements
Public Private Partnerships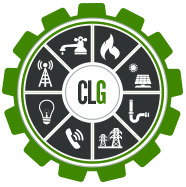 Crockett Law

Group
Jeff's practice is concentrated in the areas of public utilities regulation, water rights and planning, development and construction of utility infrastructure for master planned developments, with special emphasis on telecommunications law and renewable energy.
Jeffrey W. Crockett
Contact Crockett Law Group Today.