Areas of Practice
Government Relations and Public Policy
The laws, regulations and ordinances enacted by state and local governments impact virtually all aspects of operating a business. Understanding the current laws and anticipating new laws (or changes to current laws) are critical to the long-term success of any business. Jeff Crockett can help clients interface with elected officials at all levels of government, from city councils to the Governor's office. He can help clients proactively participate in the development of public policy that will positively impact their businesses and industries. Likewise, he can help clients to constructively influence the laws and ordinances that effect their businesses and industries.
Mr. Crockett can assist clients in the following areas:
State and Local Government Relations
Legislation and Legislative Process
Public Policy Development
Zoning and Land Use
Administrative Hearings
Economic Development Incentives
Government Bidding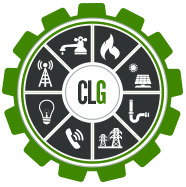 Crockett Law

Group
Jeff's practice is concentrated in the areas of public utilities regulation, water rights and planning, development and construction of utility infrastructure for master planned developments, with special emphasis on telecommunications law and renewable energy.
Jeffrey W. Crockett
Contact Crockett Law Group Today.