Areas of Practice
Public Utilities
Jeff Crockett has experience in virtually all facets of public utilities regulation in Arizona. During his 25 years of practice before the Arizona Corporation Commission (ACC), he has developed important relationships with commissioners and staff and a deep knowledge of Arizona utility law. Mr. Crockett regularly represents water companies, sewer companies, an electric company, local telephone companies, competitive telecommunications providers and various intervenors in a wide variety of matters before the ACC including:
Rate Cases
Financing Approvals
New Certificates of Convenience and Necessity (CC&N)
CC&N Extensions, Transfers and Cancellations
Main Extension Agreements
Interconnection Agreements
Tariff Preparation and Approval
Utility Asset Sales and Transfers
Utility Stock Sales
Mergers and Acquisitions
Renewable Energy Standard and Tariff
Resource Planning and Procurement
Net Metering
Energy Efficiency
Public Utility Holding Company Organizations and Reorganizations
Affiliated Interests Reporting and Compliance
Annual Report Filing and Compliance
Complaint Proceedings
Rulemaking Proceedings
Public Policy Generic Dockets
A.R.S. § 40-252 Applications
Adjudications Not a Public Service Corporation
Mr. Crockett also represents utilities in litigation arising out of the decisions of the ACC. In addition, he represents utilities in matters before the Arizona Department of Water Resources, the Arizona Department of Environmental Quality and the Arizona State Land Department. He also assists utilities in obtaining federal, state, county and city rights-of-way, permits, licenses and franchises.
Beyond ACC regulatory matters, Mr. Crockett advises clients in developing and executing sound business strategies which comply with the complex web of federal, state and local laws in the highly regulated utility industry. He also assists clients in negotiating and drafting contracts in a variety of transactions and provides legal advice on a broad range of matters that come up in the day-to-day operations of a public utility.
In addition to regulated utilities, Mr. Crockett represents developers, municipalities, trade associations, investment funds, homeowners associations and other intervenors in rate cases, complaint cases, merger cases and other proceedings before the ACC, and in line siting proceedings before the Arizona Power Plant and Transmission Line Siting Committee. He is also regularly involved in generic dockets before the ACC to formulate public utility policy for Arizona.
Mr. Crockett assists clients in forming domestic water improvement districts and domestic wastewater improvement districts, and provides legal advice to these special taxing districts on a variety of matters including:
Formation of New Districts
District Elections
Board Meetings and Executive Sessions
Regulatory Compliance and Reporting
Compliance and Training Regarding Arizona's Open Meetings Law
Grants and Loans from the Water Infrastructure Finance Authority of Arizona (WIFA)
Contract Review and Drafting
Intergovernmental Agreements
Water Rights
Wastewater Treatment and Disposal
Employment
Mr. Crockett also represents wireless carriers and private landowners in negotiating cell site leases and collocation agreements. He has experience working with tribal councils and tribal enterprises in Indian country, including negotiating contracts that address dispute resolution within the unique context of tribal sovereign immunity.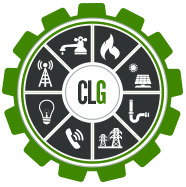 Crockett Law

Group
Jeff's practice is concentrated in the areas of public utilities regulation, water rights and planning, development and construction of utility infrastructure for master planned developments, with special emphasis on telecommunications law and renewable energy.
Jeffrey W. Crockett
Contact Crockett Law Group Today.